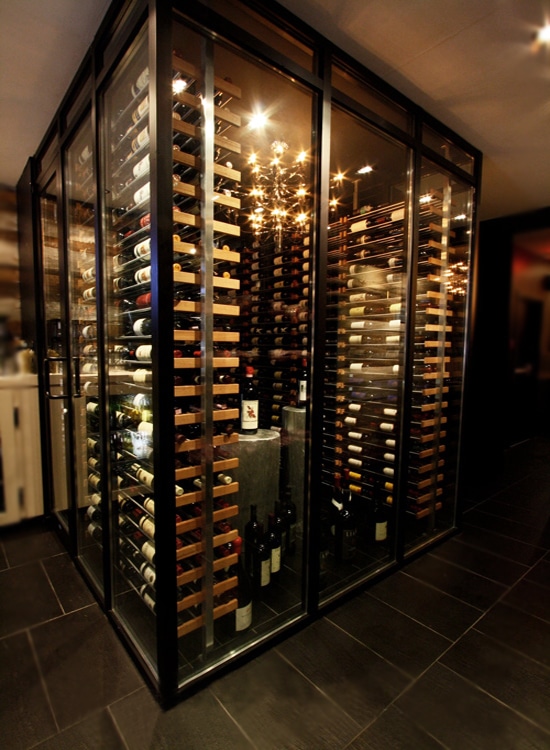 Climate controlled glass wine cellars present their own construction and design challenges.  As soon as a refrigeration system is added and the room is sealed, humidity and the resulting condensation are every project's nemesis.
Condensation the Nemesis of Every Glass Wine Cellar
Whether the cellar is all glass, glass and metal framed or just a glass wall each cooling system needs to be carefully custom designed. Factors such as local climate, external walls, traffic in and out of the cellar and the type of glass used must all be considered.
Wine cellar refrigeration experts such as US Cellar Systems will consult with contractors and home owners to design the optimal system.
Residential Custom Wine Cellars
Historically the purview of commercial wine cellar displays, all glass wine cellars have become extremely popular in today's contemporary homes. Glass residential custom wine cellars show off an owners wine collection like nothing else.
Frameless All Glass Custom Wine Cellars
Minimalist frameless glass installations are one of the hottest trends in the wine cellar industry. Residential wine displays are becoming a piece of art the home. Careful use of concealed lighting turn these features into central gathering places for social interaction.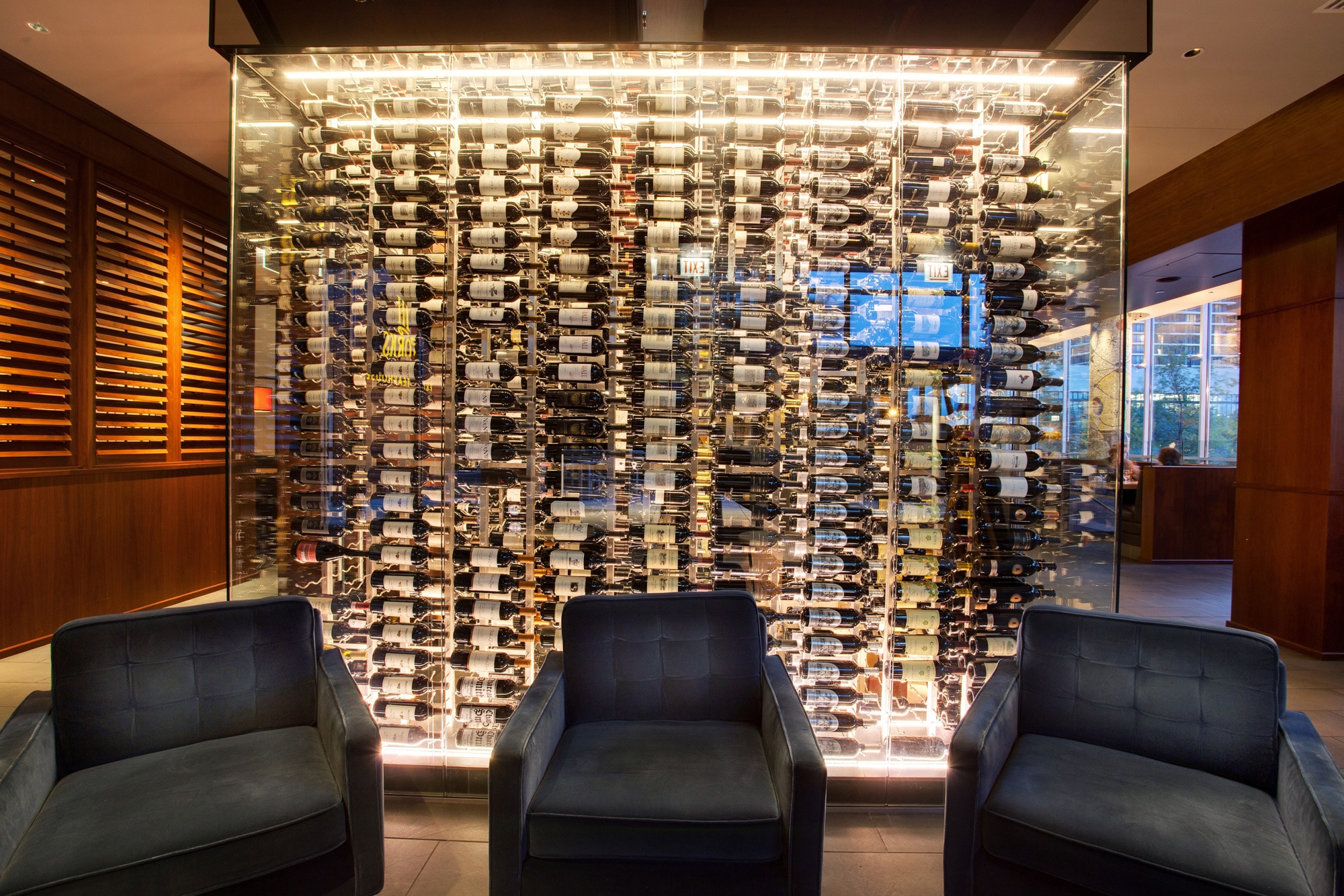 Framed All Glass Wine Displays